With all the devastation surrounding us because of Ida, we will be postponing this to a later date.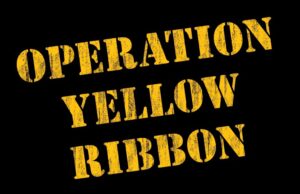 HELP SUPPORT OUR TROOPS! OUTREACH WILL BE COLLECTING ITEMS
FOR HOLIDAY STOCKINGS FOR THE MILITARY
Please place your donations in the Narthex bin no later than Sunday, September 12th. We will also be collecting items in the parking lot on Sept. 12th until 1:30.
Suggested Items:
· Shampoo & Conditioner
· Moisturizing bath soap
· Body Lotion
· Oatmeal packets
· Feminine Hygiene Products
· Soup packets
· Pouches of tuna/chicken
· Emery boards
· Peanut Butter/ Cheese Sandwich
Crackers
· Beef Jerky/slim Jim's
· Hair ties
· Nuts/seeds/trail mix
· Dried fruit/raisins
· Salty snacks
· Foot powder
· Chewing gum
· Hard candy
· Deodorant (sticks only)
· Tissues (Individual Packs)
· Lip Balm / Chapstick
· Pens
· Socks
· Toothbrushes / tooth paste
· Dental Floss
· Cards
No alcohol, chocolate, magazines, books, hotel toiletries, or batteries. No liquids, large items, or anything with metal. No shaving creams, gels, sprays as they may be restricted.
https://www.stmartinsnj.org/wp-content/uploads/2021/11/logo-from-Rachel-cropped.png
0
0
Diane
https://www.stmartinsnj.org/wp-content/uploads/2021/11/logo-from-Rachel-cropped.png
Diane
2021-08-20 10:34:11
2021-11-16 07:50:47
Outreach for September