The Rev. Dr. Robert Laws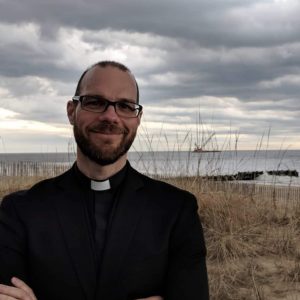 It is with great pleasure that we announce the appointment of our new rector, the Rev. Dr. Robert Laws. He comes to us from St. Andrew's Episcopal Church, Princess Anne, Maryland.
Read Fr. Laws' Introductory Letter to the Parish.
His professional and educational background is below.
Professional Experience
2013 to Present: Rector, St. Andrews Church, MD
2012 to 2013: Interim, Church of the Advent, MD
2010 to 2012: Priest in Charge, St. Andrew, MD
2007 to 2010: Assistant/Chaplain, Trinity Episcopal, VA
2004 to 2005: Interim, St. Paul's Episcopal, SC
2002 to 2004: Vicar, St. Mary Magdalene, NC
Education
PhD. (2014): Washington Theological Union, DC
M.Div. (2000): Trinity Episcopal School for Ministry, PA
M.R. (1994): Duke University Divinity School, NC
B.S. (1990): East Coast Bible College/Lee, NC