Journey to Adulthood: Formation of Youth Grades Six through Twelve
The curriculum utilized is entitled "Journey to Adulthood." It is specifically designed for Episcopal youth and the program is divided into groups as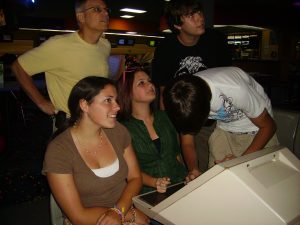 follows:

Rite 13 — grades six and seven
Journey to Adulthood (J2A) — grades eight and nine
Young Adults in Church (YAC) — grades ten, eleven and twelve
During this six-year cycle, young adults meet to discuss a variety of topics related to their faith and faith formation. These programs all operate within a systematic curriculum which includes in-depth exploration of the realms of Self, Spirituality, Society, and Sexuality/Gender. Some of the topics covered are prayer and meditation, Bible study, human sexuality and the church, making life decisions, fath and trust, listening skills, society, understanding ministry and vocation, love and marriage, leadership.
We deal with the theological underpinnings of the journey from childhood through manhood and womanhood to adulthood by developing these themes:
    The goodness of the gift of creation and our partnership with God
    The development of the whole person
    The liturgical celebration of rites of passage
    The task of the community in this important ministry
The program celebrates the amazing creative power and potential of these young people and creates a safe haven in which it is possible to explore new ideas, new interests and new abilities.
Throughout the six year cycle, the youth are invited to:
Design and participate in activities that will help them mature and be formed into Christian adults who take on increasing roles and responsibilities in the world. They might work at the local food bank or visit other denominations.
Participate in ministry in their communities such as spring planting and cleanup of church grounds or those of disabled neighbors.
Engage in fellowship activities such as bowling or picnics that help them learn about the importance of building community with themselves and others.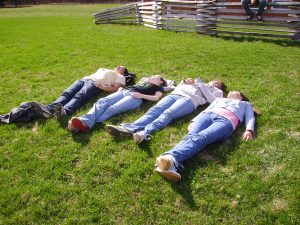 We are blessed with youth leaders who are committed and devoted to youth formation through their own experience. Each leader team moves through the entire six year cycle with the same group of youth providing stability and continuity for each community.