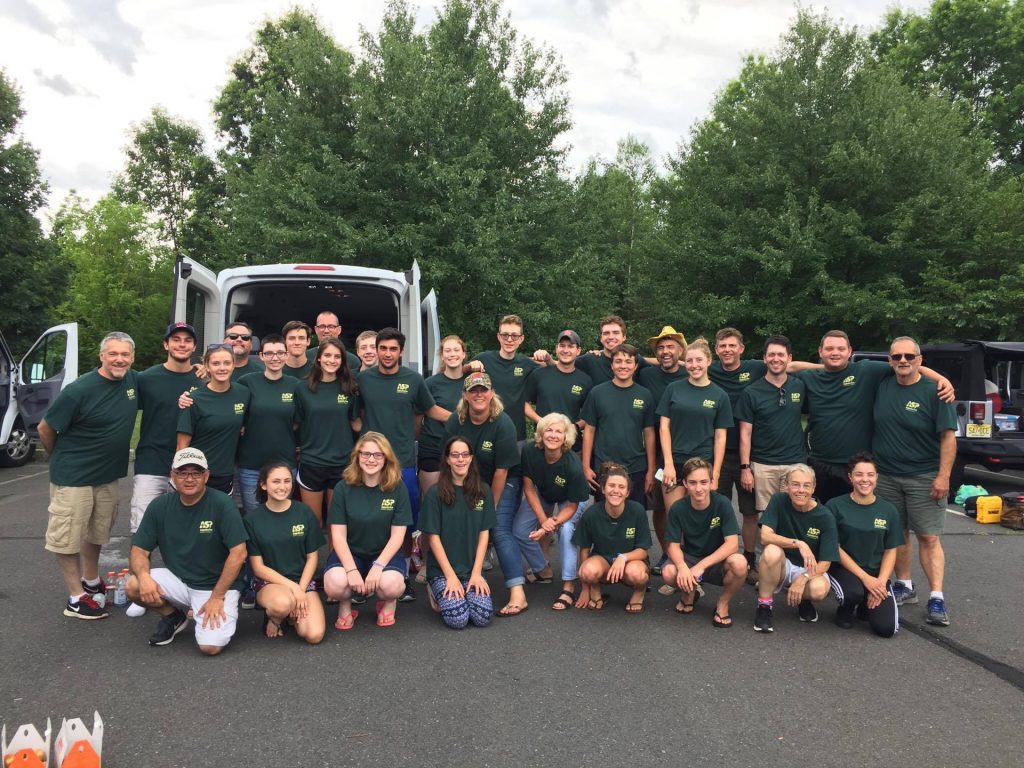 The Appalachia Service Project (ASP) is a non-profit, non-denominational renovation program for disadvantaged homeowners with the work performed primarily by teens. The goal of the organization is to work in impoverished areas to help rebuild and renovate to make homes warmer and drier. The project has been around for more than 20 years and St. Martin's youth have been involved for more than a decade.
Each June, a group of adult leaders and teens, ages 14 and up, depart for Appalachia to work as part of a larger group in a specific area. We traveled through the years to areas in Kentucky, Virginia, West Virginia, and Tennessee. Before the trip departs, there are training sessions to make sure that all teens are familiar with and can operate power tools. Also, the group is responsible for raising all of their own funds for travel expenses. They do this with car washes, pie baking at Thanksgiving, having a spring plant sale, and selling stock in their activities. They also solicit donations.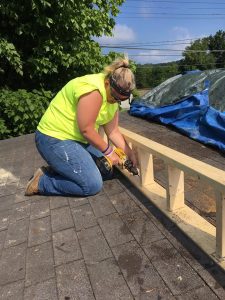 All participants come back changed by the experience, teens and adults alike. We are fortunate that they share their experiences with the congregation at our Sunday Eucharist upon their return.
They may have been painting a room that a previous group had repaired, repaired or replaced a roof, built a deck, replaced a floor or siding, or even dug holes for supports under an existing homes to keep it from falling. Whatever the challenge, the teens love what they are doing and love the people that they meet, whether its other teens at the center or families that they are helping.                                    
For more information on Appalachia Service Project, please visit the ASP website.